First Time Buyer numbers at decade high
16th August 2018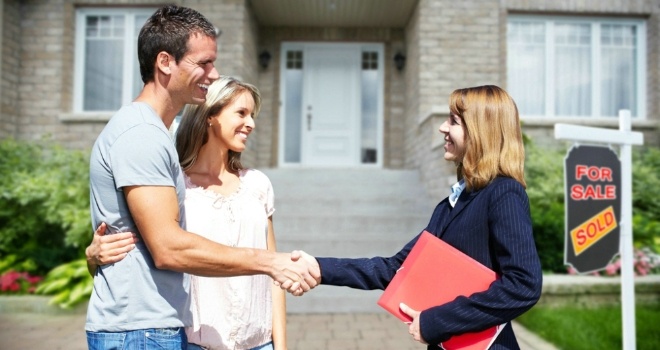 Halifax has reported that first-time buyer numbers have hit their highest amount for a decade, increasing more than double the 10% rise for all buyer types.
The lender found that across Britain the average price of a typical first-time buyer property has out-performed the overall housing market.
In London, the average first-time buyer property price has seen the greatest increase (48%) during the last 10 years to £419,608, followed by the South-East (37% to £275,632) and East Anglia (30% to £210,639). There were relatively modest price rises in the North (8%) and Wales (9%) and in Northern Ireland the average first-time buyer price is a third lower (down 33% to £124,035 and the lowest in the UK) than in 2008.
Digging deep for a deposit
First-time buyers are now putting down record deposits for their first home. Nationally the average deposit is £33,127, an increase of 71% from £19,364 in 2008. In London, the average first-time buyer deposit is £114,952 (27% of the purchase price) and a three-fold increase from £38,335 in 2008.
With property values and deposits at elevated levels, first-time buyers have become reliant on family assistance. The latest ONS figures show that more than a third (34%)3 of new buyers received financial help from parents either as a gift of money or a loan.
Owning their own home remains a dream for many young Brits though, as half of 18-34 year-olds think it's harder than ever to get on the housing ladder and almost one in five say they believe they'll be renting for ever. Older renters are less hopeful than younger ones at owning a home – one in four (26%) 31-34 year-olds say they'll never be able to buy a home.
A third of young people think the only way they'll get on the property ladder is by inheriting the cash, while more than one in 10 (16%) would consider upping sticks and moving abroad because of high UK property prices.
Parents hoping to downsize once the kids have flown the nest may have to wait longer than they'd anticipated with a third (35%) of 18-34 year-olds intending to stay at home until they can afford to buy. Men are much more inclined to be home birds than women – 49% vs 31% – as are younger people (62% of 18-20 year-olds say they will live with parents before they buy).
First-time buyer numbers on the up
The number of first-time buyers increased by around 3% in the first six months of 2018 to 175,500 compared with 171,200 in the same period in 2017.
Whilst the rate of growth has slowed, this is the sixth increase over a comparable period in the last seven years and the third consecutive year that first-time buyer numbers have topped 150,000.
The number of first-time buyers has more than doubled since dropping to a record low of 72,700 in the first half of 2009, and is now just 8% lower than at the peak of the last boom in 2006 (190,900).
The growth in first-time buyers means they have increased as a proportion of all mortgage financed house purchasers from 38% in 2008 to more than half (51%) in 2018. This share has picked up since 2013 when the Help to Buy Scheme was introduced, which has given 128,317 first-time buyers (81% of total purchases under the scheme) a step on to the housing ladder over this period.
Russell Galley, Managing Director at Halifax, said: "First-time buyers are having to dig deeper than ever to get onto the property ladder. With the average price now over £200,000 and deposits at £33,000 it's not surprising that the average age of a first-time buyer has crept up to 31.
Despite these increases, and the concern many young people feel about home ownership, the number of first-time buyers continues to grow and is nearly back to the peak seen of 2006. Government measures, such as Help to Buy, and record low mortgage rates continue to make buying more financially attractive than renting, with savings of £900 a year."
By Warren Lewis