House prices given boost by pop-up events
23rd February 2018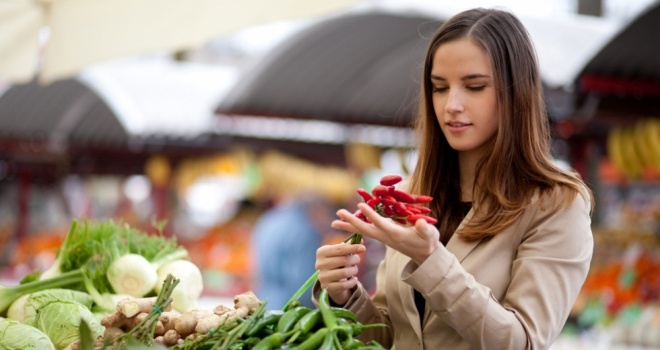 A recent study by Nationwide has found that as well as achieving a greater sense of community and social cohesion, towns and cities that host regular pop-up events, such as farmers' markets, festivals and fun days, are also reaping significant financial rewards.
The study, conducted by ATG Access for its 'Protecting the future of multifunctional cities' report, found that these more vibrant and active areas saw knock on effects on stronger house prices as well as more trade for local shops and businesses.
According to the findings, 32% attend such events at least twice a year, and areas that regularly host such occasions see an average uplift of 27% in visitor numbers.
The study also showed how events help to attract house buyers, boosting house prices and bringing more money into the local area. One in 10 house buyers would actually choose to live in a location based on the availability and frequency of public events taking place.
Beyond the economic benefits of festivals, the research also highlighted the wider positives of hosting festivals, markets and sporting events. 45% of the public agree that having events and gatherings take place in their area has a positive social impact and is vital in bringing communities together and creating a sense of inclusiveness.
Gavin Hepburn, director at ATG Access, said: "Hosting events in a local area brings a wealth of benefits, from helping to create a greater sense of community spirit and cultural diversity, to encouraging greater investment in the region – this includes through visitor attractions, residents buying property in the area, along with businesses setting up shop."
Wales was identified as having the best range of pop-up events throughout the year, with 71% of local residents praising the range and quality of organised activities. This included events that have now become iconic, such as Wakestock, the Six Nations rugby, the RHS Flower Show and Festival Number 6.
Alongside the rise of multifunction cities was also a desire for security at such events to be given greater priority. Almost half (44%) of people want to see visible security barriers deployed to protect the perimeter of event locations.
Gavin concluded: "Of course, with lots of people gathered in one area when an event is being held, security must be a priority to keep everyone safe. This is something that local authorities need to consider when planning event venues, entrance points and the layout of the location to make sure that visitors can enjoy the event comfortably.
There is a range of robust security barriers and bollards that have been designed to help control the flow of traffic around event locations. These can be used to close down roads in under an hour, segregate roads from pedestrian areas, or protect the perimeter of venues."
Original article by Warren Lewis 22 February 2018