Landlord Top tips for boosting your property's eco-friendly appeal
31st August 2018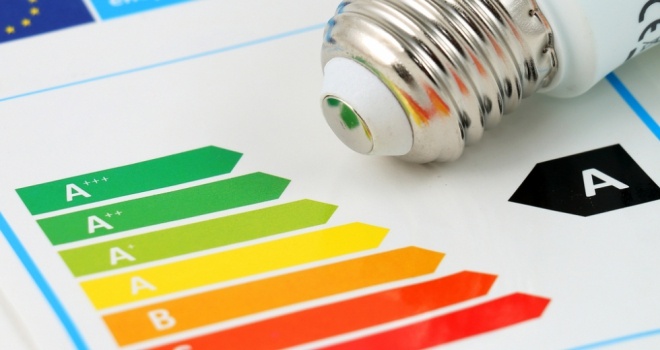 If you are thinking about boosting your property's green credentials, here is a top ten of tips to help make minor changes for maximum efficiency:
Good insulation: The oldest trick in the efficiency book, but for good reason. Effectively insulating your property – areas like lofts and cavity walls - will make a huge difference in the cold winter months and should save your tenants a fortune on heating bills.
Eco-lightbulbs: As one of the cheapest, quickest and easiest switches, making the change to LED lightbulbs is a real no-brainer. A standard LED lightbulb in regular use is said to last the same length of time as 21 fluorescent bulbs, producing brighter light and using less power whilst doing so.
Low-flush toilets: Every toilet flush uses up to 12 litres of water, which is a huge amount considering how many times the average family use the loo a day! Fitting low-flush toilets could save up to 60% of the water per use. This type of upgrade is nothing new, people have been putting a brick into their toilet cistern for years to reduce the water flow, but a proper low-flush cistern may be more appropriate for your investment property!
Water-saving shower heads: For many tenants a power-shower is a deal clincher, but as power-shower runs at 22 litres a minute, feeling clean isn't very green! In some areas with low water pressure, the water-saving heads can have an impact on the oomph of the shower, but if the pressure in your area is good, these clever gadgets can really wash away the wastage.
Underfloor heating: Underfloor heating is considered by many experts to provide a much more efficient heat than traditional radiators, and the seamless aesthetic is appealing to many tenants. It may be a little excessive to rip all your radiators out for the sake of this (fairly costly) upgrade, but if you are undertaking a renovation project, it may be worth considering.
Thermostatic radiator valves: Underfloor heating may be a bridge too far, but there are some simple heating changes that make a big difference. Adding thermostatic valves to radiators, which shut off the radiator when the room temperature is reached, is a simple change and at £10 to £20 per valve, a more affordable option.
Smart thermostats: The UK weather is not known for its predictability – and working with it is vital. Smart thermostats, such as the HIVE, link to a smartphone and allow users to control the property's heating, hot water and even lighting remotely – so the radiators needn't be blaring out heat while your tenants BBQ outside during an October heatwave! Ideal for saving money, preventing energy waste, and even adding an additional security feature too.
Block up chimneys: Original fireplaces are a great feature, but leaving them unmanaged can see other energy efficiency measures go up in smoke. If the fireplace is unused, a simple method is to fit a chimney balloon, which is inserted up the chimney and inflated, blocking cold draughts, rain and debris. They are also simple to remove should the chimney ever be called into action again.
Top rated appliances: If you are providing white goods in your property, try to make sure that they are the most efficient options on the market. Appliances are graded A to G on the efficiency scale, with A being the best and G the worst. Fridges and freezers have three extra ratings, A+, A++ and A+++, and washing machines have three efficiency ratings for energy consumption, washing and spinning (you'd be looking for an AAA).
New EPC assessment: Your EPC is the official document showcasing how well you have done with the changes that you have made, so make it count! An EPC lasts ten years, so you may not need to refresh yours legally, but don't let an old rating mask your hard work. Be sure to show the assessor all of the paperwork showing details of work, and allow access to any areas (loft etc) for them to assess the outcome.
From an original article by Amy Loddington