'Pension pot' landlords urged to use caution
22nd September 2017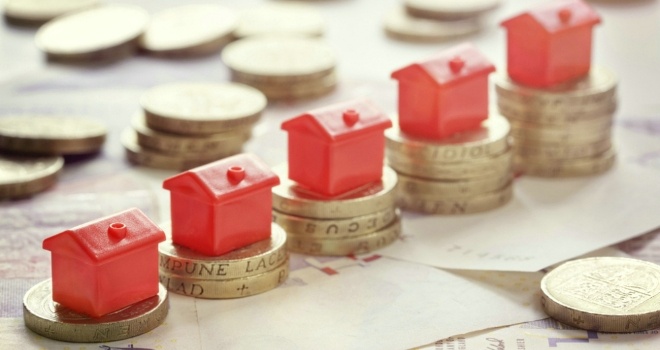 A leading figure in the buy-to-let broker industry has called for would-be 'pension pot' landlords to seek advice before committing pension funds to property.
Andrew Turner, chief executive at leading buy-to-let mortgage broker firm Commercial Trust Limited, said: "There has been renewed discussion recently of pension freedoms driving a new generation of potential buy-to-let investors.
I firmly believe that, despite a lot of recent change in the industry, buy-to-let remains a sound investment option. Further investment in buy-to-let properties is excellent news for the industry, the housing market in general and for tenants, particularly at a time when demand for rental properties is currently outstripping supply.
However, any investment strategy needs careful forethought and planning, especially given the changes that the industry has experienced recently and those that are yet to come. I urge anyone new to buy-to-let to seek professional financial and tax advice first."
Turner's comments followed the release of a new survey from Retirement Advantage, which underlined the appeal of buy-to-let investment among those approaching retirement age, with many seeing bricks and mortar as a viable way of funding their retirement.
The survey of 1,005 people aged 50 over older, who have not yet retired and have some form of private pension savings, showed that 13% intend to invest in property once they reach retirement – a significant figure that could see an additional 1.3 million buy-to-let landlords in the coming years.
Those surveyed indicated that they perceived buy-to-let to be an attractive method of attaining capital growth on their investment, with 50% looking to receive a regular income from rental properties and 44% aiming to boost their retirement income.
The survey also showed that 36% believe that property is a safer investment than stocks and shares, with 35% feeling it would offer better returns than leaving money in a pension or bank.
Interest rates are currently at an all-time low, political instability is influencing global investment markets and there is high demand for properties from tenants. Therefore there is good reason why shrewd people are seeing the appeal of buy-to-let mortgages.
However, there are no guarantees regarding future interest rates or returns from property, pensions, bank accounts or stocks and shares.
Rules introduced by the Government over the past couple of years have also brought significant change to the cost of buy-to-let and landlords have seen enormous taxation upheaval. Additionally, other legislation means there are a number of requirements that landlords have to meet such as the health and safety of their property and a tenant's right to rent in the UK.
Ultimately buy-to-let investment is a business and whilst there are support services available that can help to simplify property investment it is vital to have a clear picture of landlord obligations.
I would urge anyone interested in investing in buy-to-let to seek appropriate professional advice on all aspects involved.
This would commonly mean speaking to a financial advisor and tax specialist. If you need it a letting agent can help with the day to day running of a rental property (and ensuring you meet all property regulations).
Andrew Tully, pensions technical director at Retirement Advantage, added: "The buy-to-let market looks set for a boom fuelled by the pension freedoms and in the process it will create a new generation of landlords.
As a nation, our interest in property remains despite a cooling of the buy-to-let market following the recent tax changes."
From an original article by Warren Lewis 22nd September 2017