Top tips for buyers and sellers
23rd November 2017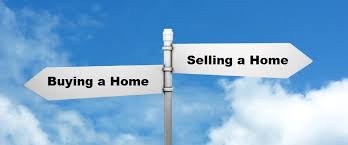 Preparing your home for viewers, or "staging" to use the correct term, is important. Not only will it ensure your property is sold faster, but it can also potentially add thousands of pounds to its value.
With major disparities in the property selling times between various areas, Post Office Money and Propertymark offer their top tips to ensure your sale goes as smoothly as possible.
Post Office Money's top tips for buyers

1. If buying in an area with a slower sale rate, an ability to move faster may provide an opportunity to negotiate with the current owners on house price. Having an agreement in principle in place will also help if a sale is taking too long because you will have the ability to find another property.
2. Consider in advance what interim solutions such as renting or staying with friends, are most financially viable to you if you are in a chain, especially if sales in your area tend to complete faster than the area you are moving to.
3. Use average sale rates to help plan for any additional costs that may occur if your home takes longer to sell than expected. Paying Council tax, home insurance and service charges on two properties can quickly add up.
4. If renting, have a discussion with your landlord in advance of your property search to understand what options you have in case you need to remain a little longer in your rental property if your new home is not available at the same time as your rental agreement ends.
5. Don't forget to factor in legal & any survey costs.
Mark Hayward, Chief Executive, NAEA Propertymark said: "Selling a property is one of the most stressful things you can do, no matter whether you're a first-time-seller, second-time-seller or tenth-time-seller. Going through the process can sometimes feel like having a second job, and can be a real strain – especially if you've found your dream property and are holding up a chain. Contrary to popular belief, there is no such thing as the 'perfect' time to market your property in order to secure a quick sale. You should work with an estate agent you trust, to get the property on the market at the right price as soon as you're ready in order to maximise your chances of a stress-free and speedy sale."

Propertymark's top tips for sellers

1. First impressions are key and they really influence a buyer's decision, so it's important to make sure the property looks well maintained and cared for from the outside. Washing windows and walls to remove any dirt can help improve the overall look and feel of your property.
2. Potential house buyers may not share your tastes in décor and when they're looking around your home it's important that they can imagine themselves living there. Anything too over personalised can be a turn off, so keeping colours neutral will make the property more appealing.
3. A well looked after garden can give your home the wow-factor and is a key selling point for many buyers. For starters, it's important to make sure your garden is tidied of any litter, the lawn is mowed, leaves are raked away, weeds removed and overgrown trees are cut back. If you have the time, you could pot some bright coloured plants to make the space more attractive.
4. Giving your kitchen a quick freshen up is a cost-effective way to dramatically improve the appeal of your home to potential buyers. By giving the cabinets a quick lick of paint, or replacing the doors and handles, the room will instantly be more appealing to viewers.
5. Open up the windows to air your property ahead of any viewings; rooms that smell musty are a huge turn off. If it's cold outside, don't forget to close them in time for the room to warm up again. It's crucial to maintain a good level of lighting in your home as well, to make the space feel inviting. During the day, make sure all curtains and blinds have been drawn and in the evenings, turn on side lamps and light a fire to give the property a homely feel.
Original article by Warren Lewis 17th November 2017