Top tips to ensure your offer gets accepted
13th September 2017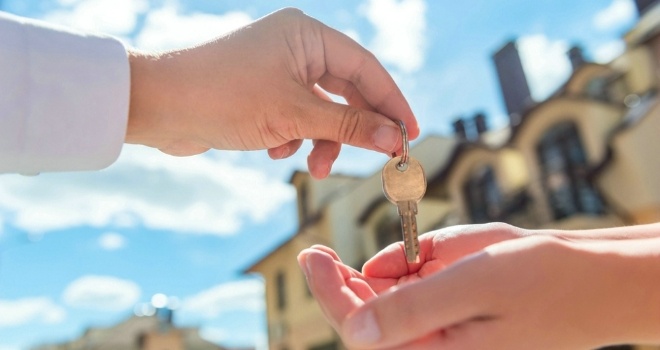 Falling in love with your dream home is something most buyers will experience, but there is always a risk that your offer won't be accepted and you'll lose out.
NAEA Propertymark shares a few simple tips you can follow to help secure your perfect property.

Katie Griffin, President, NAEA Propertymark says: "Finding your dream property is no mean feat, but when you do eventually find it, the biggest task is keeping hold of it. It's really important to try and connect with the seller or agents involved, but keep a clear head and make a strong case for why the seller should choose you. An ideal buyer will show that they have done their homework, are clear about how quickly they can move and that they are taking the process seriously."

Become an expert
Do your homework before you place an offer so you go into the process comfortable and confident. There is so much information available on the internet about the house buying process and the local area, so take advantage of this. Look into what similar properties in the area have sold for so you're confident the price you're offering is the right one.

Get your finances in place
Confirm you can get a mortgage and have enough money for a full deposit before you start your search; there's nothing worse than falling in love with a property you can't afford. Estate agents will need to verify your ID before solicitors are instructed so remember to bring in your passport and a utility bill to provide your proof of funds. Estate agents shouldn't accept an offer without confirmation that the prospective buyer has their finances in place.

Stress your position
First-time buyers with no chain make for attractive buyers. Your seller may be looking to move as soon as possible and if you're in a good position, you should make that clear as it will make you more attractive than other potential buyers.

Build relationships
Building a relationship with your estate agent will help ensure you're getting the best possible advice about your purchase. Try and go into their offices rather than having a phone call, and sit down with them to discuss your requirements so that later down the line they can put a face to your name.

Act quickly
Sellers are busy and don't want time wasters. If you like the look of a property, don't dawdle – be the first to get a viewing. Being proactive is one way to show the seller you're a serious contender.

Putting a price on it
While a bit of negotiating is to be expected, don't go too low. This can cause tension with the seller and you may end up losing the property altogether if someone else offers a higher bid.
Original article by Warren Lewis 8th September 2017