Top tips to make your home move green
13th February 2018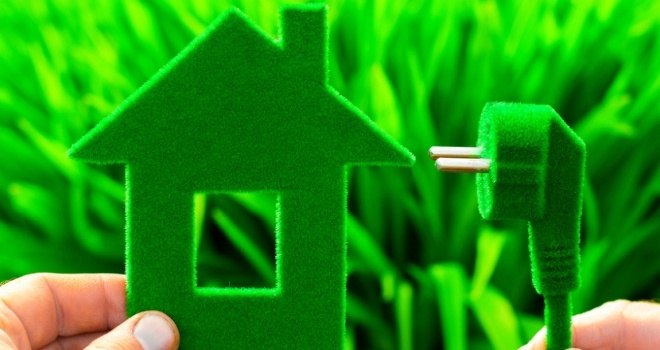 Data and technology business, buzzmove, has calculated that a typical home move creates an average 16.8kg of CO2 emissions. With 1.8 million moves a year in the UK, the company has some ideas on how homemovers can take steps to reduce their carbon footprint.
buzzmove has teamed up with Trees for Life, an award-winning conservation charity working to restore the Caledonian Forest in the Scottish Highlands.
The collaboration will enable buzzmove's 250 partner removal firms to make a donation for trees to be planted to offset their carbon emissions. In the near future, customers who visit the buzzmove website to choose a removal firm will be able to compare companies on the basis of their carbon offsetting activity.
Damien Seaman, head of brand for buzzmove said: "We have estimated that the CO2 footprint buzzmove removal companies emit adds up to 72 tonnes of CO2 each year, which in fact, would amount to the size of 342 double decker buses. We have therefore launched a campaign to help movers find removal firms who have committed to offset their emissions through tree planting.
We've calculated that planting 2,160 trees this year would offset the total carbon emissions generated through buzzmove, that's at least 180 trees per month. So we are encouraging our partner removal firms to become tree donors so that we can reach the 2,160 target. We have already had fantastic feedback from our partner removal firms who have already become donors. We've also had commitment from other removal companies who we don't work with directly, and this is even more encouraging."
buzzmove's top tips for an eco-friendly move
Get organised - Have a sort out before the move, many removal companies charge based on the weight and the size of your possessions so this can save money, plus less stuff may mean a smaller removal van.
Don't bin it - Instead of binning cast-offs donate them to charity or a local initiative so someone else can benefit from your unwanted items.
Video survey – Find a removal firm that offers video surveying instead of a home visit for the quotation – saving fuel and CO2 emissions.
Pack it in – where possible use old newspapers and re-used cardboard boxes instead of plastic for packing. Ensure packing material is recycled.
Use 'Green' cleaning products – For the 'big clean' before you leave the property, consider using natural products such as lemon and vinegar or more eco-friendly off the shelf cleaning products.
Consider the transport - Look for removal companies which are at EEV Standard (Enhanced Environmentally-friendly Vehicles) which promotes vehicles with low-emissions.
Damien Seaman continues: "We know a 'greener move' probably isn't the first consideration on movers' minds, but a few small steps such as using a firm offering video surveying technology, can make a big difference. We hope by increasing awareness of the impact on carbon emissions and making it easier to find a removal firm that is acting to reduce its carbon footprint, our customers will not only get a better moving experience through buzzmove, but a greener one too."
Original article by Warren Lewis 9th February 2018